About Me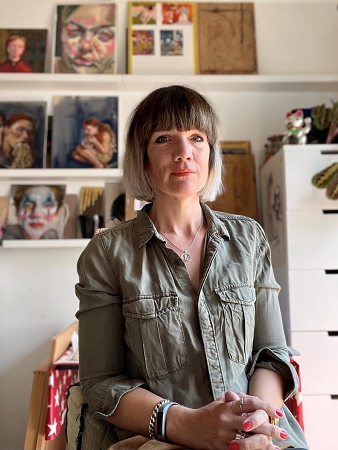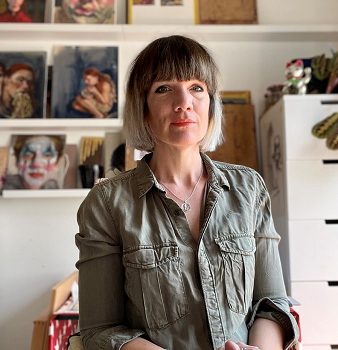 I'm a Brighton-based painter who predominantly focuses on portraiture. My work is led by strong colour, shape and impact. I work from both observation and photography, and am particularly drawn to representing women in my paintings. I work in oil, which is the perfect medium to explore that visceral feel to the study of flesh and faces.
I'm interested in the tension between the subject and the viewer, and am often drawn to a confrontational gaze – I enjoy that jolt, pushing how comfortable viewers feel. I'm striving to explore what feeds into a painting and what that painting feeds back to you. I want to get under the skin of the sitter and of the viewer.
My current work has various connected themes which weave into this – motherhood, ageing, daughters, masks/make up and the faces we show vs the faces we hide. I'm influenced by female artists such as Jenny Saville, Helene Schjerfbeck and Chantal Joffe.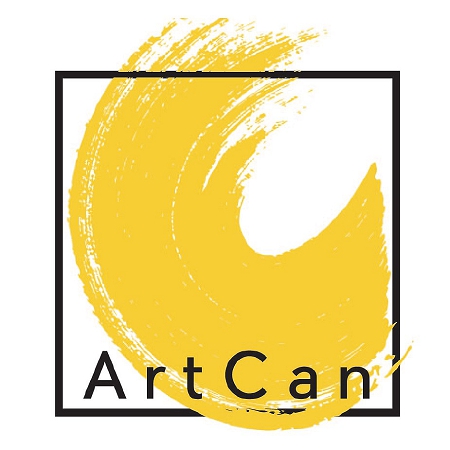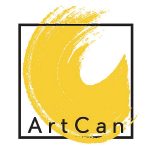 I am a proud member of ArtCan – an artist-led, non profit arts organisation which provides opportunities for artists through exhibitions and practise development.
I previously worked across Sussex for over 12 years as a professional wedding photographer, photographing over 500 weddings (you can see my wedding website here).