Solo Exhibition – About Face at The Grange Gallery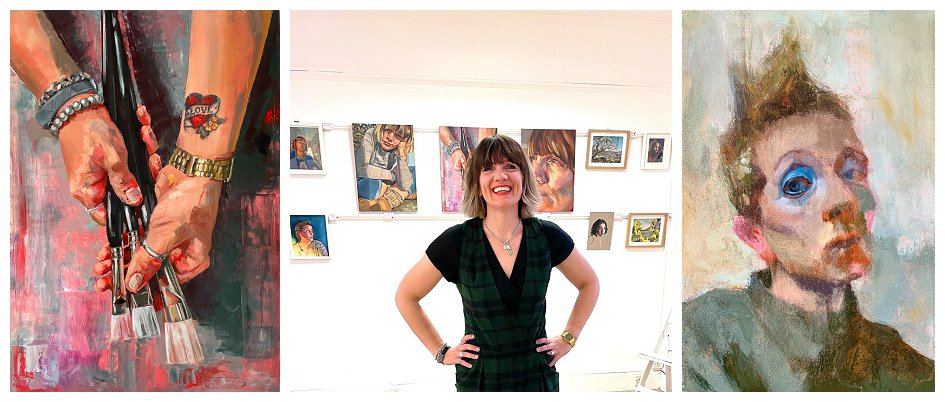 Well, what can I say! My very first solo exhibition! I am absolutely over the moon to have this opportunity to show all the portraits and paintings I've produced since our first lockdown in March 2020. Its been a hugely productive time for me – I've very much been finding my feet with oil paints at the start, and I've worked consistently every day on new pieces of work. As a result, my style has developed, my focus has been fine-tuned and my storage space is bursting at the seams! So I am delighted to get this artwork on some walls, and will be showcasing over 100 original pieces of art at the stunning Grange Gallery in Rottingdean.
Running from 16th March – 3rd April 2022 you will be able to meet me, have a good chat and look at what I've been up to since that first lockdown. I'm running events every Saturday over the course of the exhibition – meet the artist, drawing portraits and a live demo of an oil painting from scratch. I look forward to seeing you there!