Exciting news about ArtCan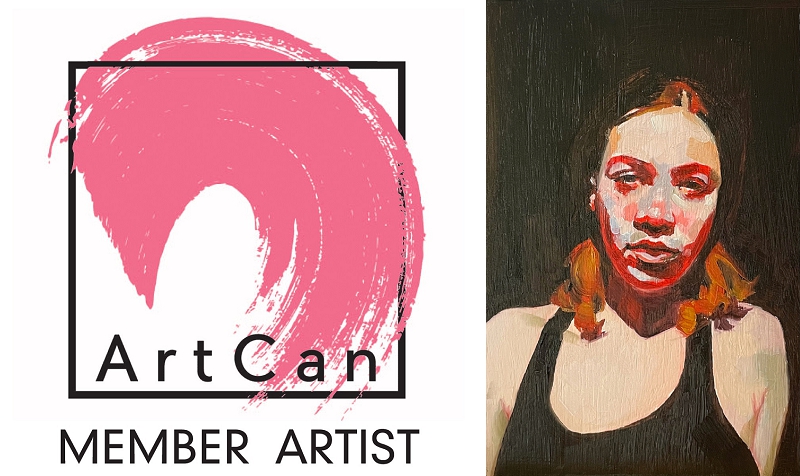 It's with great pride and huge excitement to announce I've been accepted as a member of ArtCan. ArtCan is an artist-led, non-profit arts organisation with members across Britain and internationally – and I'm so excited to be one of their newest artists! This will be the start of super exciting new adventures, as ArtCan creates opportunities for their artists through exhibitions and practice development – you can read all about what they get up to here, with all the current exhibitions. There's such a huge array of talent, I'm absolutely over the moon to be involved.
Pictured here is a recent painting titled 'Red' I painted especially for the recent annual ArtCan fundraiser – this little 6X4″ oil painting on wood was sold off during a very exciting online auction. I've heard from Red's new owner that she has settled in very nicely to the walls of her new home!