Exhibition – Call & Response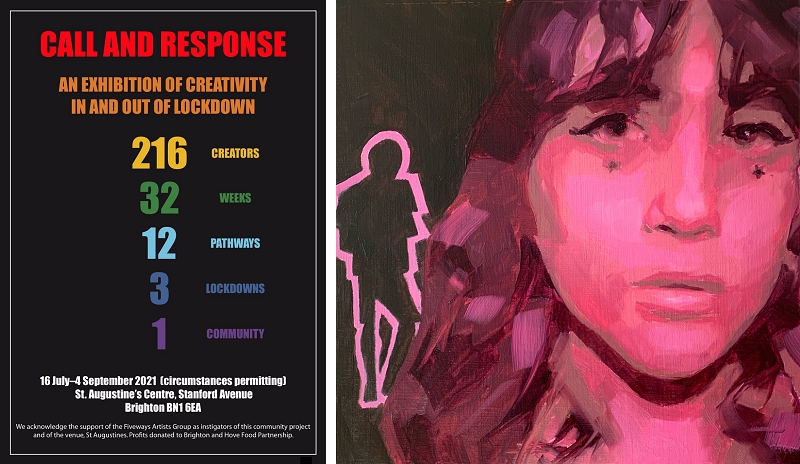 Great excitement to announce – I have a painting in a fantastic new exhibition in Brighton! This exhibition has been the culmination of over 8 months work by over 200 artists – and is now open for visitors at the exhibition space, St Augustines Centre, Brighton BN1 6EA until 4th September. Titled "Call & Response", this amazing project was conceived by Rex Matthews of the Fiveways Artists Group and essentially has 12 pathways where each piece of work was made in response to the last artist's piece of work. This ongoing call and response has connected the local artist community in a really powerful way, creating and sharing ideas despite the strange year we've had.
Each piece of work has been donated by each artist and is being sold with all monies going to the Brighton & Hove Food Partnership, a non-profit organisation. With prices starting at £25 and some really superb artists involved, it is an incredible opportunity to snap up original artwork – so please do get down to St Augustines and have a look! My entry here is available to buy, I'm number 5 on the Southdown Trail.